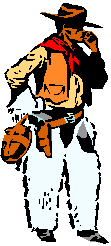 CALGARY, ALBERTA
HEART OF THE NEW WEST
July 30 thru August 5
The dynamic Canadian city of Calgary, in the province of Alberta, will be the site of the 2006 CACI Convention/Vacation to be held Sunday, July 30 through Saturday morning, August 5. Calgary, the gateway to the Canadian Rockies, with a population of more than one million, is the fastest growing large city in Canada. There will be much to see and to do in the city and the surrounding region.
Calgary has been described as "a vibrant city with the best of all worlds, a city with cosmopolitan flair saddled up beside pristine wilderness and the majestic Canadian Rocky Mountains surrounded by cowboy country."
Accommodations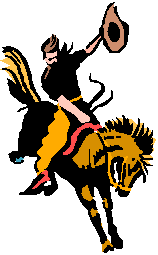 Our convention hotel will be the spectacular four-star Hyatt Regency Calgary located in the heart of a busy downtown, and within walking distance of many of the city's attractions. The 355-room hotel was opened in 1999 and is considered Calgary's premier luxury hotel with an indoor pool, fitness center, and sundeck overlooking the city. An added attraction located within the Hyatt is the luxurious Stillwater Spa with 17 special treatment areas.
The Hyatt is situated on the popular Stephens Avenue Walk, a six-block outdoor pedestrian mall lined with shops, restaurants and theaters that attracts as many as 50,000 people each day during the summer vacation season. There are more than 40 restaurants and 700 retail stores located within six blocks of our hotel! The Walk was recognized as a National Historic District in 2002.
Dining: In addition to an extensive daily breakfast buffet, our convention package features four evenings of fine dining at the Hyatt. Also included with convention registration is one off-site dinner event. On Monday evening, an Old West dinner and other activities are planned at an authentic 1880's hotel/dance hall located on the grounds of Heritage Park, Canada's largest living historic village.
For more information on the Hyatt Regency Calgary, including photos and a virtual tour, please visit www.calgary.hyatt.com.
Car Rental/Parking
There are several car rental companies within two blocks of our hotel, as well as rental agencies located at the Calgary International Airport. Parking rates at the Hyatt range from $18.00 (CAD) per day for self-park to $28.00 (CAD) per day for valet service, and both include in/out privileges. Since our hotel is in close proximity to many of the city's attractions, and the low cost Light Rapid Transit (CTRAIN) boards adjacent to the hotel (fares are $2.00 (CAD) and downtown is a free-fare zone) car rental, while an option, is not required for travel to popular tourist destinations.
Nearby Attractions
Sightseeing opportunities within walking distance abound--walk to the 600-foot Calgary Tower (the city's landmark with a revolving restaurant on top), the Devonian Gardens (one of the world's largest indoor parks, housing more than 20,000 plants), the Glenbow Museum (which provides a lively journey into the heritage of the Canadian West), Fort Calgary Historic Park (which traces the history of the Northwest Mounted Police [the "Mounties"] who brought law and order to the region in the late 19th century), Stampede Park (site of the world-famous Calgary Stampede that occurs annually in early July), Olympic Plaza (where medalists received their awards during the 1988 Winter Olympics), the Art Gallery of Calgary, and the city's Chinatown district. Additionally, the Calgary Zoo, Botanical Gardens (with more than 4,000 plants), and Prehistoric Park are located on an island in the Bow River, a mere seven minutes away from the Hyatt, and conveniently serviced via Light Rapid Transit (CTRAIN).
Shopping
Calgary has been described as a "shopper's paradise." Designer Western wear, native Inuit art, gemstones, handmade arts and crafts, and thousands of other selections can be found in the many shops near our hotel and in trendy areas of the city. And Alberta is the only province in Canada with no provincial retail sales tax! Furthermore, there is an additional tax benefit for tourists who like to shop. As a non-resident visitor, upon departure from Canada you may be entitled to file for a refund of the 7 percent Goods and Services Tax (GST) you paid on eligible goods purchased while in Canada. Eligible goods are primarily items purchased for use outside Canada--i.e., items you will take home. Purchases must total a minimum of $200.00 (Canadian). Refund forms and more information will be available at the convention.
Tours
Four optional excursions have been planned for our convention. Experience the natural glory of the Canadian Rockies and join fellow CACers on tours to Banff and/or Lake Louise/Banff to the west; explore the Badlands, mining towns, and world-famous Royal Tyrrell Museum of Palaeontology in Drumheller (known as "The Dinosaur Capital of the World") to the east; visit Olympic Park as part of a four-hour Calgary city tour. Refer to the Tour Information / Registration Form for more detail on these excursions.
Location
Calgary is located 150 miles north of the U.S.-Canadian border, in the province of Alberta. The city is almost directly north of Montana's western border with Idaho. Flight times are 2½ hours from Minneapolis, Denver, and San Francisco, 1½ hours from Seattle, and 3½ hours from Chicago.
Airline Service
Calgary International Airport (Canada's third busiest airport) is seven miles from our hotel and is served by more than 20 international airlines including AirCanada, American West, American Airlines, Continental Airlines, Delta Connector, Northwest Airlines, United Airlines and WestJet. Daily nonstop destinations include Chicago, Dallas, Denver, Detroit, Los Angeles, Minneapolis, Salt Lake City, San Francisco, and Phoenix.
Documentation Requirements for Entry into Canada
For U.S. citizens entering Canada, the following documentation is required. Either (1) valid passport; OR (2) proof of U.S. citizenship AND proof of identity. A valid passport is the best documentation; however, a certified copy of your birth certificate in conjunction with a valid driver's license or government-issued photo identification card is acceptable. A new passport costs approximately $97.00 and typically requires six weeks of processing time. Alternatively, most states provide certified copies of birth certificates for $8.00 to $25.00. Detailed information regarding documentation requirements for U.S. citizens seeking entry into other countries--including Canada--can be found at www.travel.state.gov, the website of the U.S. Department of State, Bureau of Consular Affairs.
Convention Contact Info
Your 2006 CACI Calgary Convention/Vacation Coordinators are Don Luebbering (513-574-8573) and Jim Stammerman (502-459-2506). Christine Myers (714-774-3254) is serving as your Reservations Coordinator. If you have questions that are not addressed in the convention information materials, please call—we're here to assist.
More Info about Calgary
Want to learn more about what Calgary has to offer? Visit www.tourismcalgary.com and order your Visitors' Guide (a 176-page vacation planning guide for 2006).
Registration
To register, please submit the following forms:
Printable Registration Form
Printable Tour Form
(PDF Format - Acrobat Reader required)